If you happen to stop by here or if you follow my blog .... welcome ..... we are so happy to have you and invite you to browse our shop
m o X i e a n t i q u e s
for lovely statues and european home decor ....
Today .... we are happy to present to you two artist restored european antique statues .....
When we first found these two european statues ... we knew a partnership with an artist who would love to restore these pieces would do wonders in keeping these old statues around for the next leap....
Talented artist,
Donna Lockwood
from thewoodwife.etsy.com came along.... and here is a feature of the two statues she has lovingly redesigned and handpainted .... making these statues glorious once again....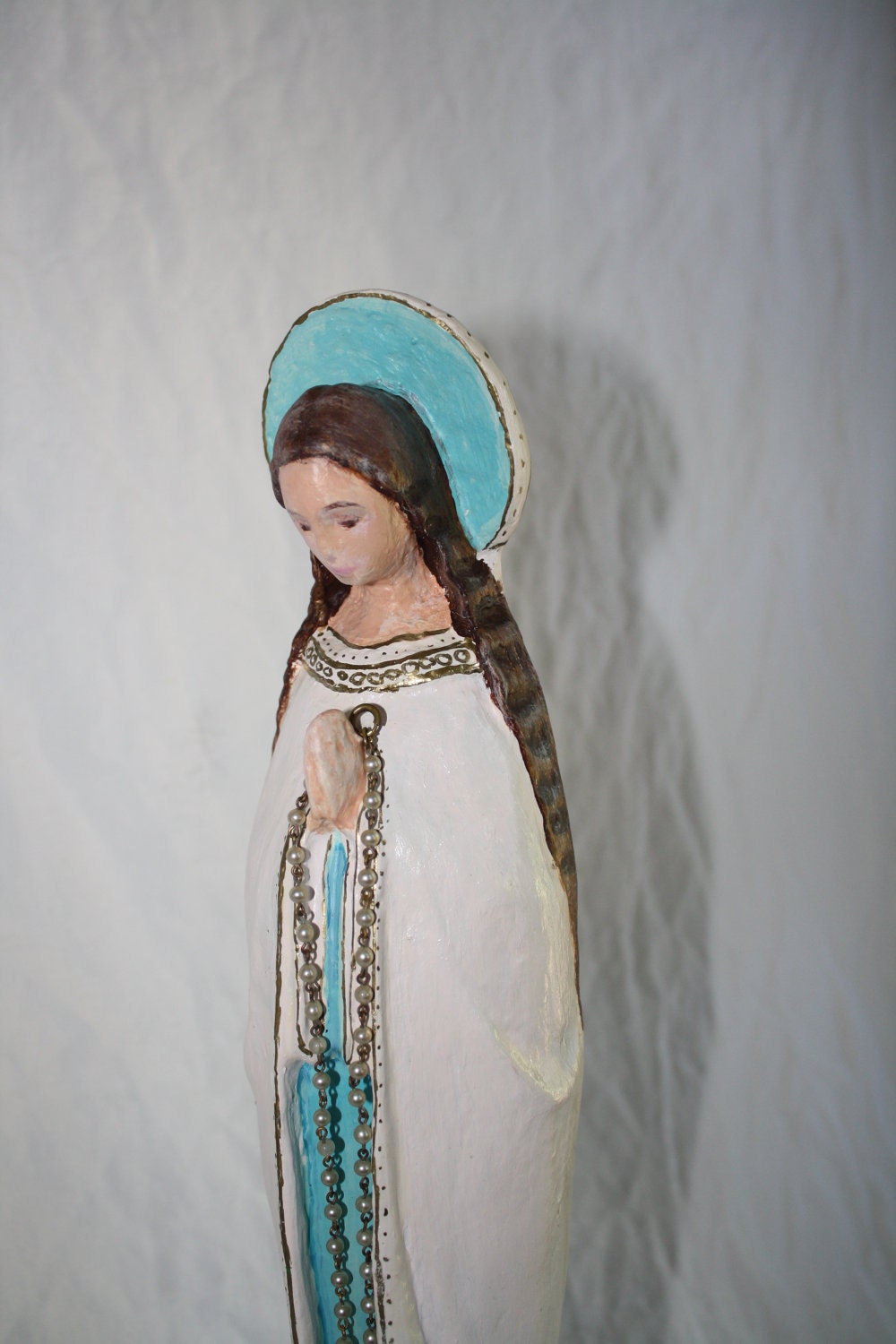 Gorgeous Lourdes Statue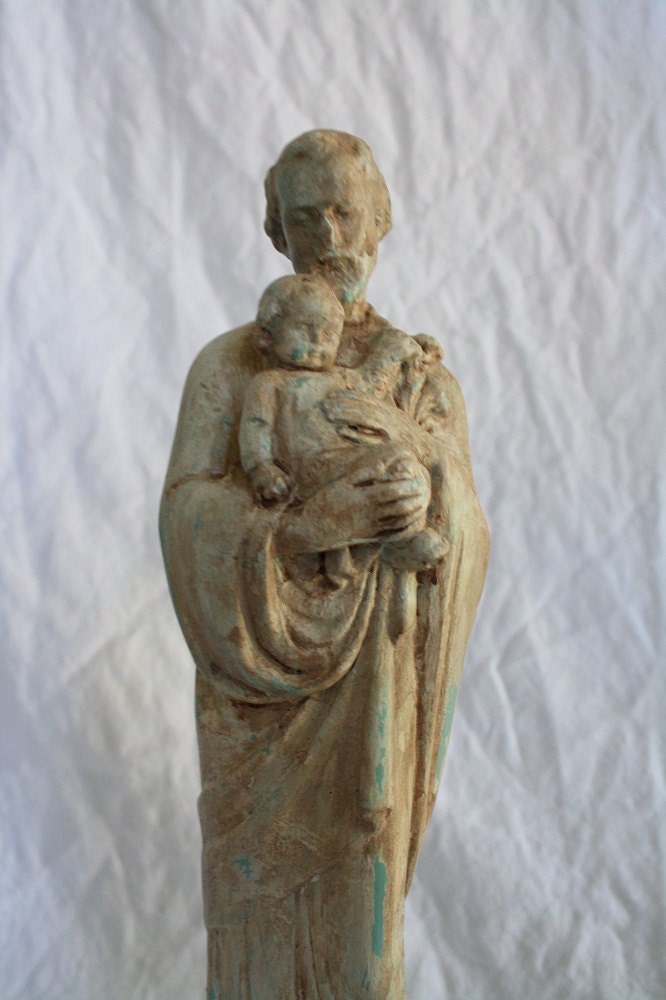 Nurturing Gaze of St Joseph and the cutest Infant Jesus ever!
 
If you come across these statues and you love them.... please consider purchasing them... To check out the listing for these items... click on the photos above or click on the links below....
Buy Gorgeous Lourdes Now...
Buy St Joseph Now ....
Your kind support would enable and sustain our efforts at preserving old faith traditions ... it does something to both our hearts... we hope it does something to yours too! If you know someone who maybe inspired by these statues... please forward them on.... love... blessings... peace.... xoxo .....