Here is our Day 2 offering for A Virgin A Day .... by Rebecca ... if you want to join ... you may join
here
We present to you a rare precious antique ....
Antique 1890 to Early 1900s Rare Virgin Mary Shrine Shadowbox Wonderful Frame Shrine Silk Flowers
The lovely petition that is so faded yet its lovely patina speaks of a love worn shrine... with a prayer of petition below verbatim.. very lovely piece to add to your existing collection and so you know, these are rare and are getting harder and harder to come by ....click on the pictures to enter the listing ...
Petition to The Blessed Virgin Mary
Remember Mary, tenderest-hearted Virgin, how from of old
ear hath never heard that he who ran to thee for refuge, implored
thy help, and sought thy prayers, was foresaken of God. Virgin of
Virgins, Mother, emboldened by this confidence I fly to thee, to thee
I come, and in thy presence, I a weeping sinner stand. Mother of
the Word Incarnate. O cast not away my prayer: (Here mention your request),
but in thy pity hear and answer. Amen.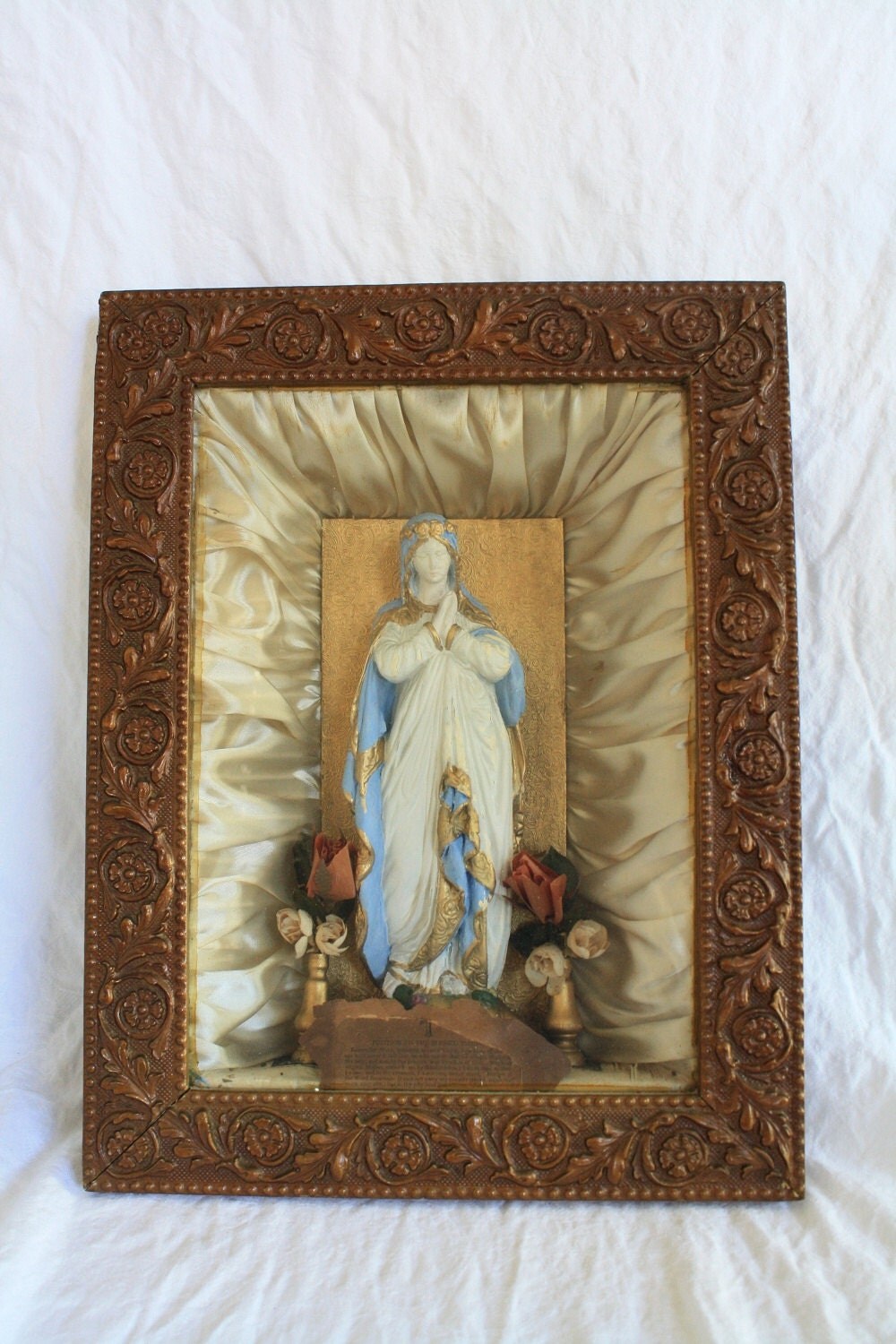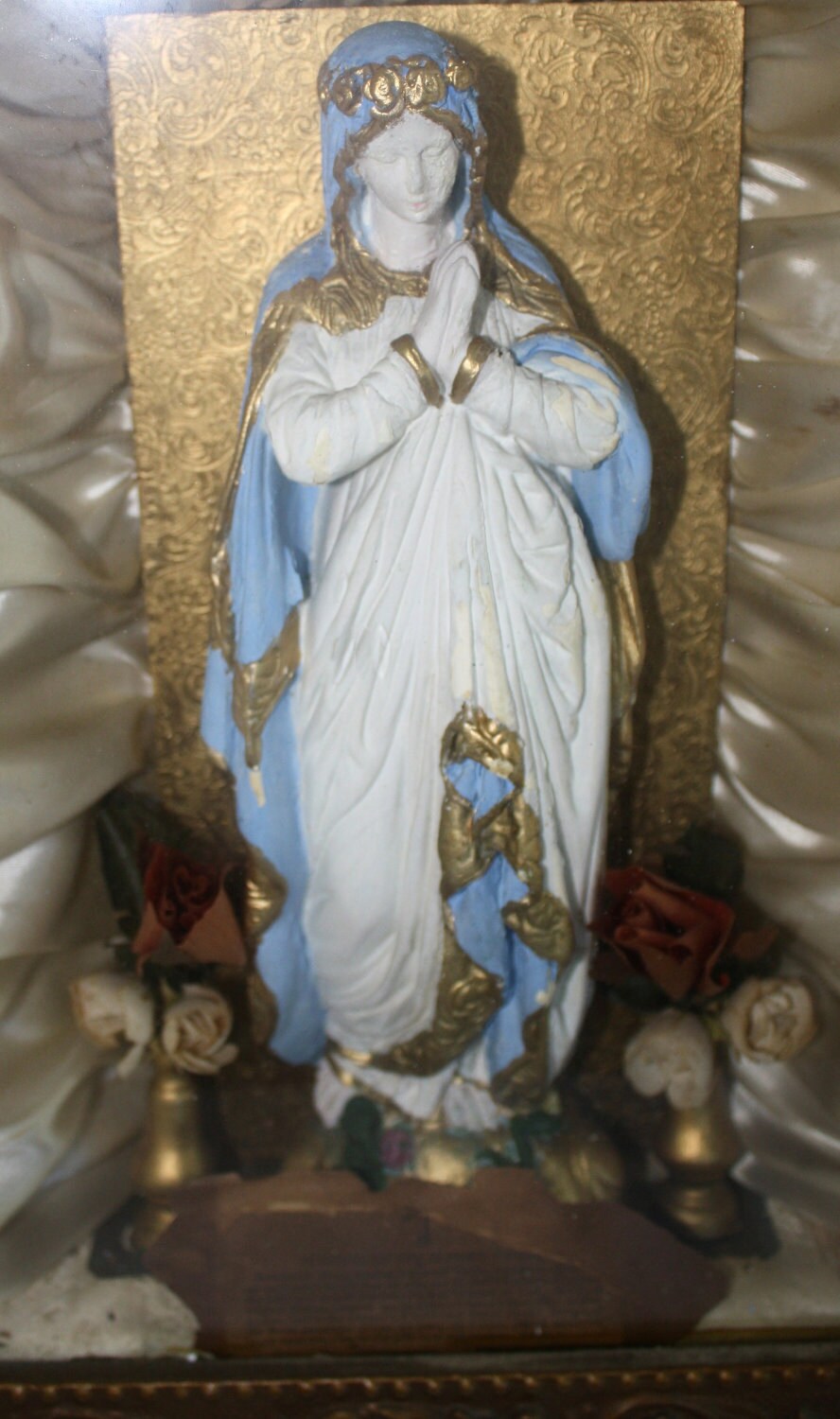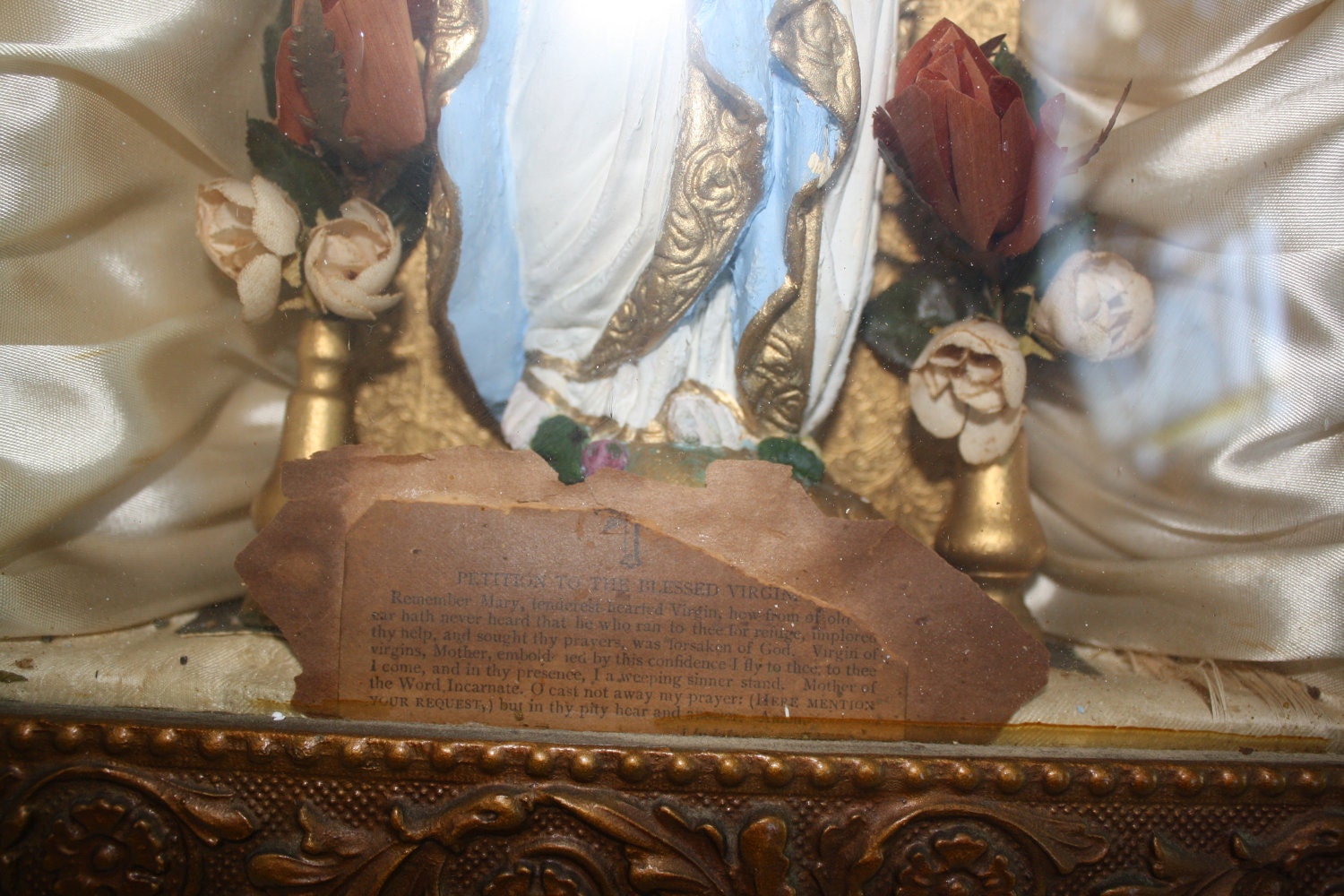 This lovely antique shadowbox shrine of the Virgin Mary is for sale at
moXieantiques
Blessings for the day! And wishing all a meaningful advent!